Warrior Belts
Limited Edition Designer
WARRIOR BELTS
By FIORI Couture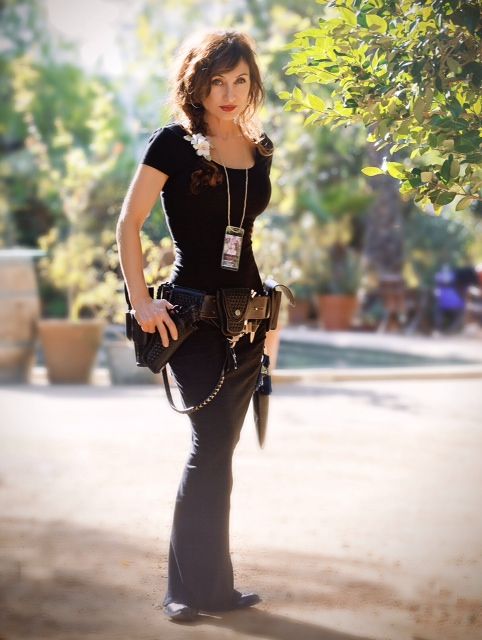 "GUNSLINGER"
Unisex for Belt for Fashion Stylist, Hair and Makeup Artist, Photographers. Etc.
100% Genuine black tooled leather made in the USA.

Fits hips size: 36-40
Contains:
• 1 cellphone/card case
• 1 laser, flashlight with pen.
• Double Gun Holster with leather leg straps
• Bullet casings for tools
• Silver hardware and chain with clasps for keys
One of a kind by FIORI Couture. This belt will be available on www.lafioricouture.com.
❤️
Available Wednesday, March 12th. Email us to reserve it.
$400.00